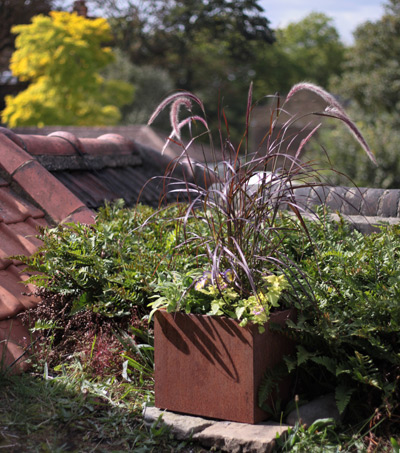 Who are CrinkleCrankle?
CrinkleCrankle is a family run business. We started trading in 2008 with the belief in delivering high quality, sometimes difficult to find garden products. Quality can be found without spending the earth. You can read more about the way we think on our blog.
We live and work in Greenwich, London. The picture is the view from our roof looking out towards Canary Wharf, Docklands. There are some pretty big trees at the bottom of the garden so we have to wait until the leaves fall to see through to the city. You can see one of our rusted range planters in the foreground!
We hope you like the site!