Corten Steel Planters
Corten steel (also called Weathering Steel) is a special steel which, after developing a thin coat of rust, is then so rust-resistant that it is used by engineers for bridge buliding. We think Corten is a terrific material for use in gardens. It has a superb reddish-brown rusty colour which sets off the shapes and colours of flowers and leaves - as the photographs show.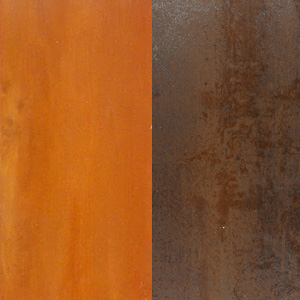 Patina
The beautiful colouring matures with age and is also dependent on it's environment. The patina can start with a golden copper and, especially if by the sea, will mature into an elegant auburn. The patina can be stopped from maturing with a sealer if required.
We like however for the patina to grow like the plants inside.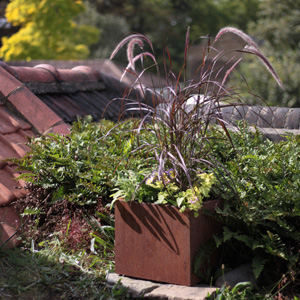 Weather Resistance
Due to the chemical make up of Corten, a very dense oxidisation layer is formed which protects the blue steel inside. If this protective barrier is comprised, it will simply form a new skin to protect itself.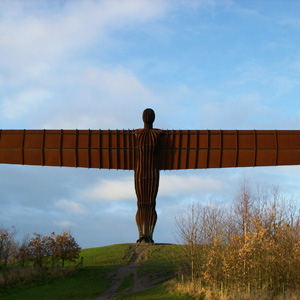 Strength
Cor-ten was originally engineered for use in construction. Bridges, buildings and even buses all over the world are made with Cor-ten.
Completed in 1998 you can see the Angel of the North just outside Tyneside still standing strong above.
Your Planter
We can make custom sizes if you are after something specific. We're here to help »
Drainage holes are drilled upon request for free.
Unless stated, we make all our Corten planters in 1.5mm thick Corten for a high quality solid feel. They are made to last.
Planter's are delivered without having fully developed their Patina. Therefore there will be a period of rust runoff until the full oxidation layer has formed. Watch out for the patio until then!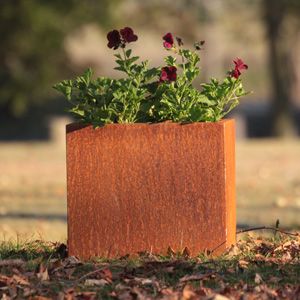 ---
Our Promise
100% Secure with 256 bit SSL encryption across the entire checkout.
Customer service based in the UK.